The Tangent Bench
Intended for a large social hall or space with high traffic, the original bench was inspired by the small moments in life that warrant a sit-down or call for an aside. It is designed to accommodate both the brief need for a seat and room for longer conversation.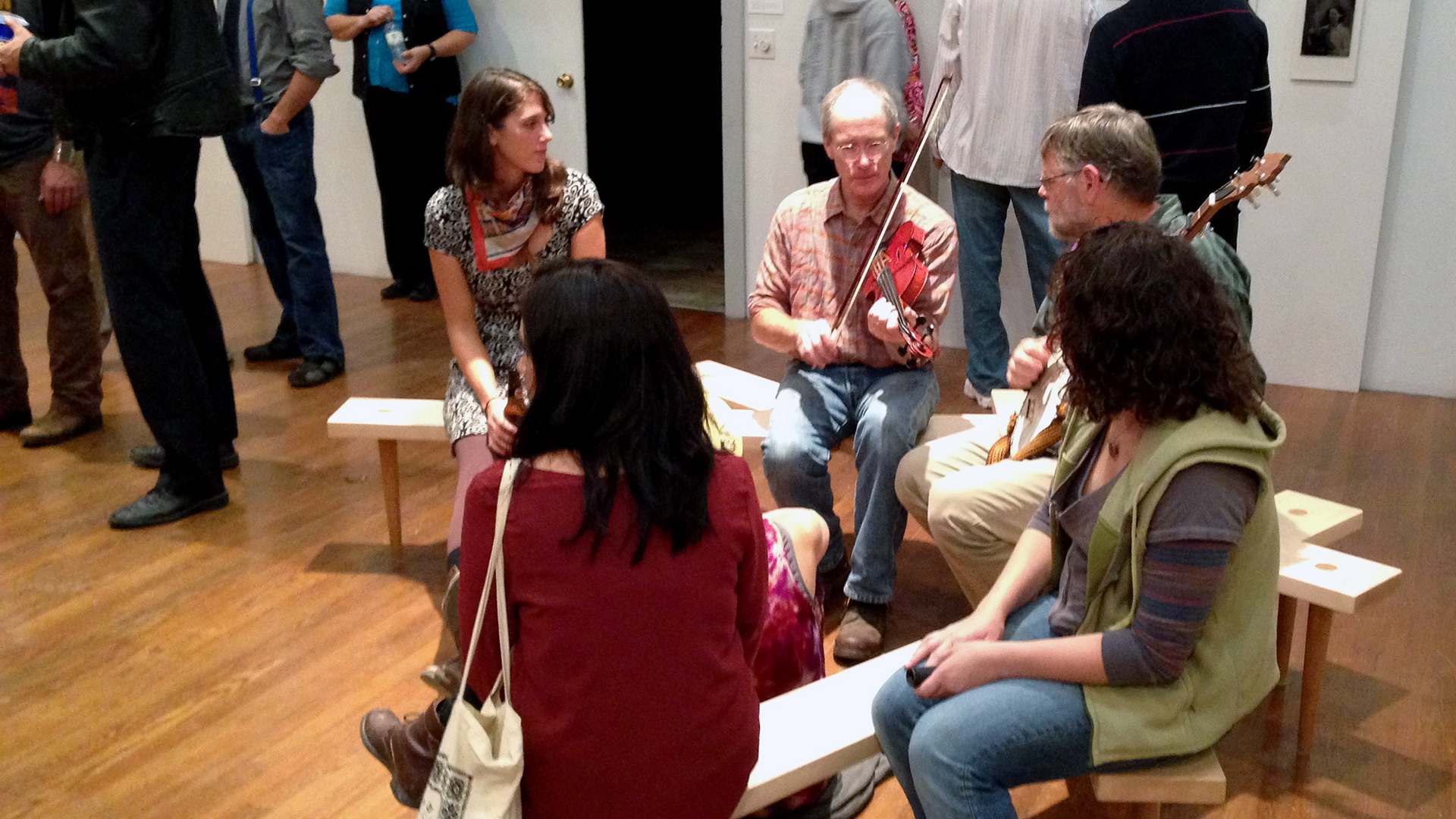 The Construction
The bench was designed for diverse spaces, and as a modular piece of furniture. Easy to disassemble, it could be moved or stowed depending on the objectives for the space.
The Hershfield Bench
The Hershfield Bench is a commission for a private space. Shallower and longer, this bench encourages movement through a different kind of environment. Its more obtuse angles accommodate openness in a closer space. The Hershfield Bench supports more seating on the inside of the curve and uses asymmetry as a way to continue movement through the room, maintaining the original concept as a place to sit only for a moment.