"Commensality - eating and drinking at the same table - is a fundamental social activity, which creates and cements relationships. It also sets boundaries, including or excluding people according to a set of criteria defined by the society."
Susanne Kerner and Cynthia Chou
Collaboreating: A Social Dining Experiment
Collaboreating uses physical objects and interactions to augment the social bonding that takes place during a family style dinner. It's a cozy festivity leveraging a circle of trust that can be built within any designed experience. Over three courses and interactions, that circle morphs and breaks the rules around standard server:eater relationships to facilitate a stronger experience of commensality.
Balance
Each interaction requires guests to work together to eat the meal. Balance plays on plate passing at a traditional family table. The serving dish can't be put down until the food is gone. If you let it go, it will fall, spilling the dish across the table.
Lift
LIft challenges guests to trust each other with another tippy situation. This interaction uses a simple set of rails to give control of a guest's drinking cup to their neighbor.
Extend
The third interaction is Extend. A pie server with two wide-spread handles, extend also plays on the server-guest relationship. Distancing it to demand a higher level of coordination.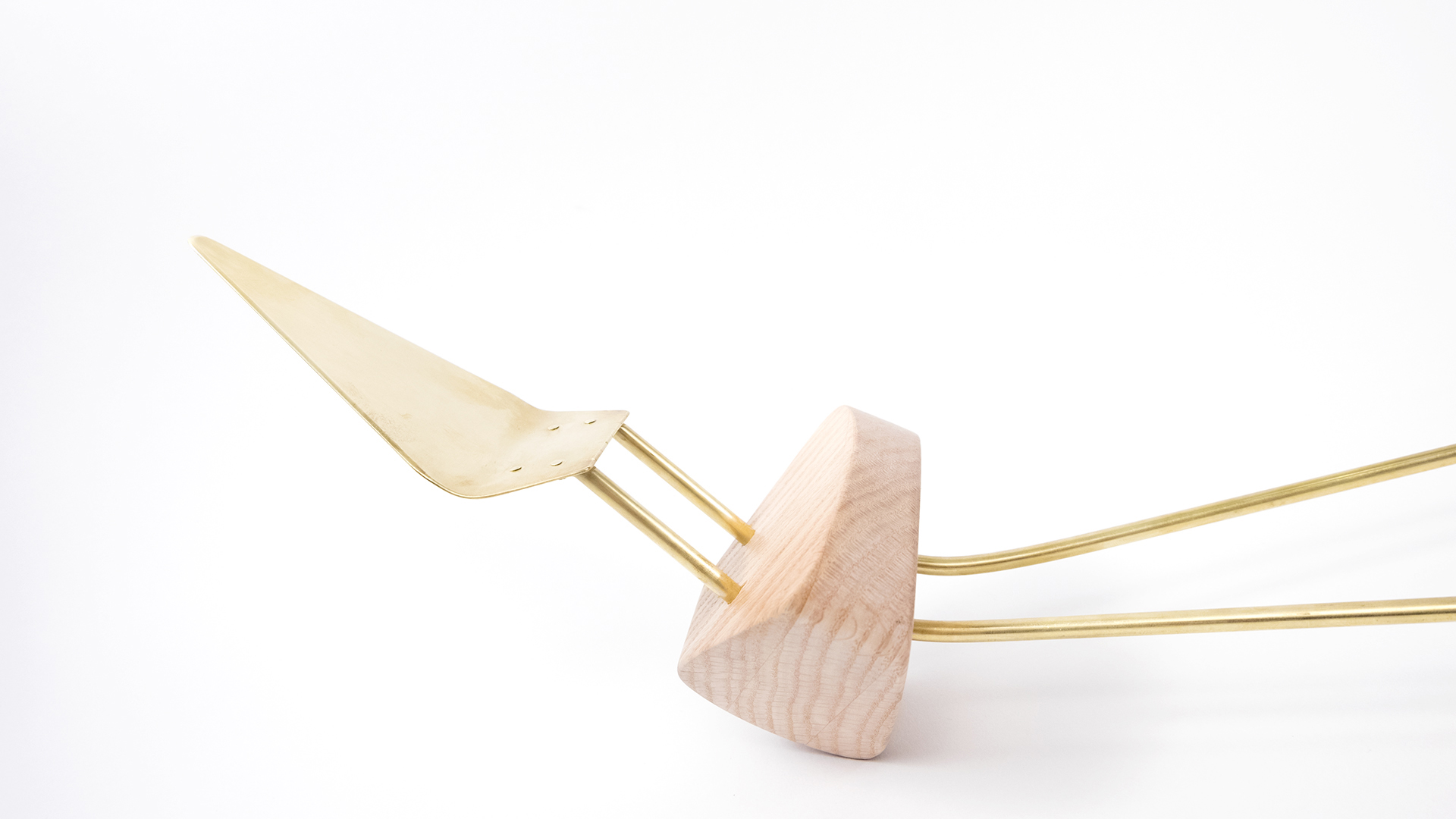 Taking Commensality With You
Guests leave Collaboreating with an opportunity to reach out and engage others in commensal time on their own. The Collaboreating Spoon is an object that also functions as a gesture, an invitation to collaboreat anywhere out in the world. The spoon is made to be broken in half like a pair of chopsticks. One half is extended as an invitation to a friend or acquaintance. The other half is kept as a mutual agreement to the contract.
Going Forward
The goal is to, one day, reunite the concept of commensality with American culture. As a campaign for that cause The Collaboreating Spoon should become something easily accessible and useful to everyone. Right now, this spoon is a flat object. A gesture and invitation, and nothing more. But, going forward, it will bear the same quality as products like Birchware. The Collaboreating Spoon will be a pressed, functional, compostable product that will carry users from the invitation through the actual experience of eating together. From break and share, to break, share, and eat.