All of my work with bicycles was inspired by this contraption. As a high school student, I loved to tinker and I aspired to bigger, better, faster, and wackier. The Go-Devil was the original hack, with a 49cc gas engine slapped on to a Schwinn Jaguar Cruiser. The work that came after spanned many functions, forms, and narratives.
Things That Go
The Go-Devil evolved into Things That Go, a series of contraptions built on narratives from my childhood. Each explored a different kind of relationship I had with my neighborhood as both people and place, and how movement and motion fostered empowered exploration.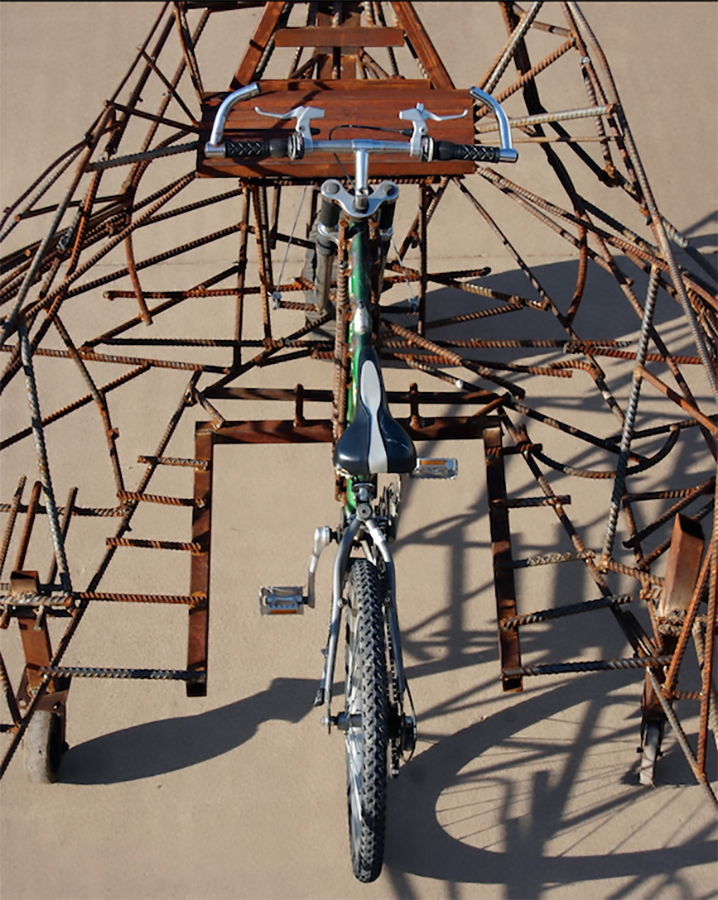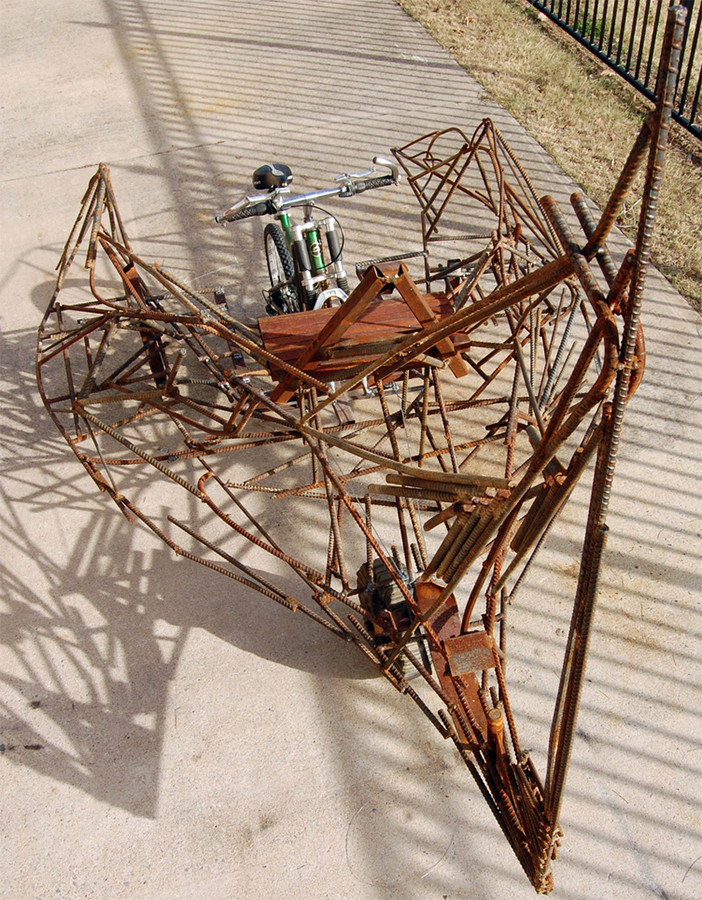 Things That Go was documented in user manuals, given at the exhibition as a continuation of the narrative. The manuals walked through the absurd functionality of each contraption.
The Walker
The most recent, and most complicated build is The Walker. Based on the work of Theo Jansen, this contraption is a study in simple machines; a re-imagination of the way we bicycle. With three legs instead of a rear will, The Walker slowly chugs forward on its tennis-ball feet.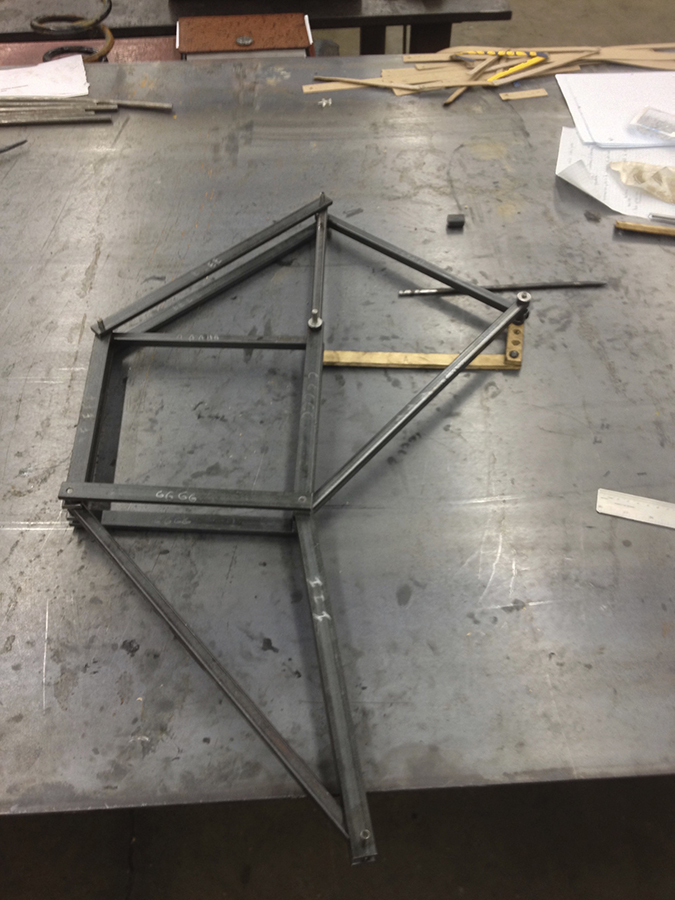 The Walker would not exist without the exploration and transparency of Theo Jansen's body of work. His leg design, featured above, is the unique piece of engineering that inspired it.