ACCESS LTD. | WantedDesign | NYCxDesign 2016
As a part of NYCxDesign, the students of Products of Design activated ACCESS LTD, a set of roving checkpoints investigating the way access is granted and denied by design based on where we're from, what we look like, how we speak, and what we own.
Built around the international theme of WantedDesign, ACCESS LTD explored the way our national, cultural, and personal identities determine our opportunities in the world.
Despite global common ground and interdependence, our differences continue to influence what rights and privileges we enjoy. Using the language and tropes of border control, ACCESS LTD invites guests at WantedDesign to examine the role of design in an individual's access to place, people, and prosperity.
To engage with the interactions, visitors received a passport to collect a stamp at each of the 5 checkpoints. In order to complete their documents, they were asked to:

ADOPT a foreign identity, MOVE adeptly between cultures, CONNECT words to wares, REVEAL the personality of possessions, and EMBODY design desire.
Checkpoint: ADOPT
Here, guests apply a new nationality to their passport. To do this, they'll need to convince patrol they can pass by speaking in their adopted country's language. Guests listen to the phrase "Hi, can I tell you about my work?" and receive a phonetic spelling for the language they've chosen. They have three attempts to pronounce it correctly and pass the checkpoint.
Checkpoint: MOVE
Dance is used as a metaphor for the ability to move adeptly between cultures—a valuable skill in today's increasingly interdependent world. Guests get three chances to dance convincingly to 30 second clips of music from around the world. Using sensors at the checkpoint, MOVE responds to the user's commitment to their performance.
Checkpoint: CONNECT
The second of two interactions exploring access and language, CONNECT is a memory game. Guests spin the hopper for a random language and have just 20 seconds to memorize five words in that language: table, stool, lamp, clock, and bowl. Presented with images of products on display at WantedDesign, visitors are challenged to correctly label each product.
Checkpoint: REVEAL
REVEAL prompts visitors to consider the power, privilege, and personality of their possessions. It's a photo booth for your things, using the vocabulary of luggage scanning. But it's much more fun! Guests empty their pockets and arrange their things on a grid, labeling each with the kind of meaning it holds for them. Upon completing the composition, they snap a photo of their re-contextualized belongings.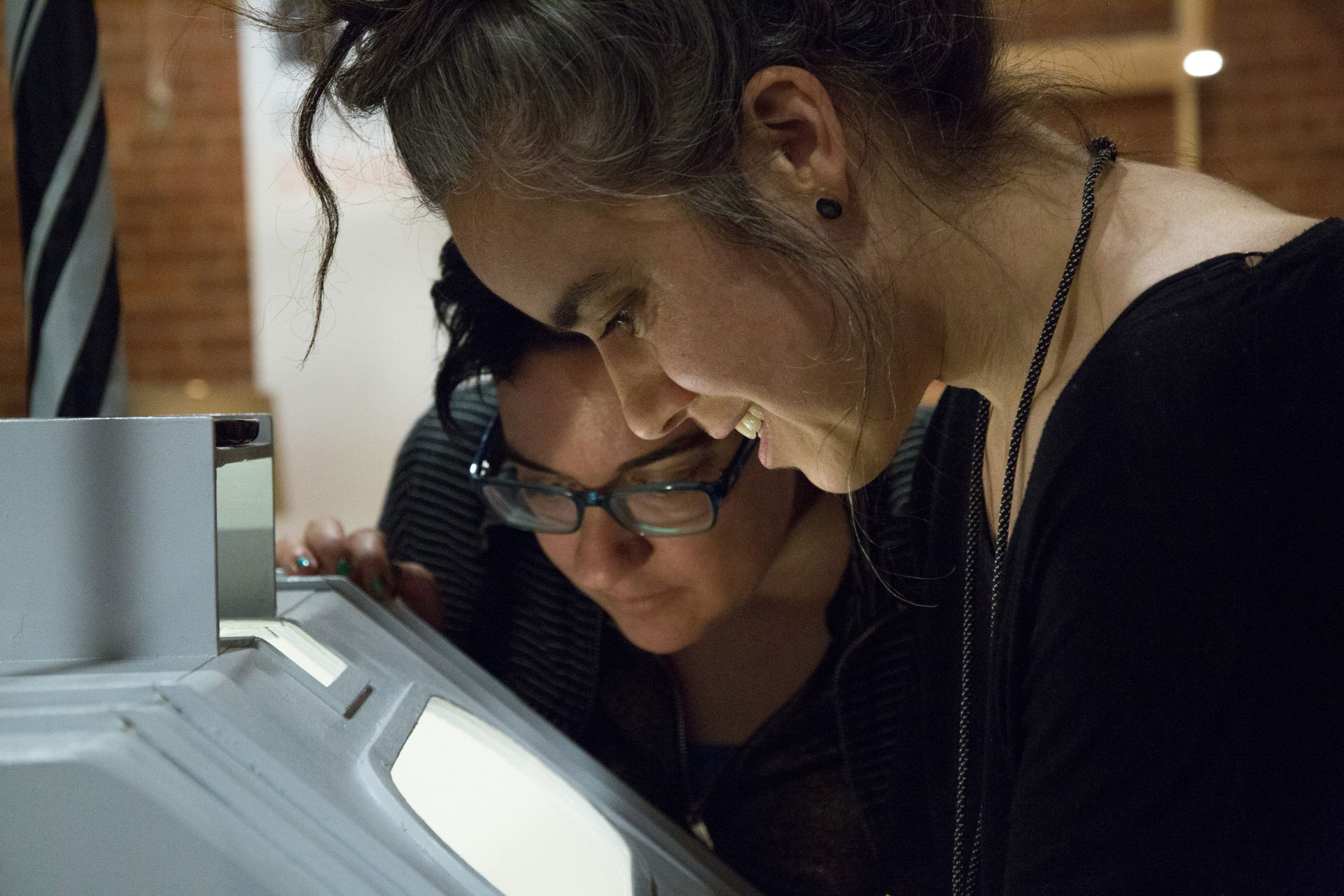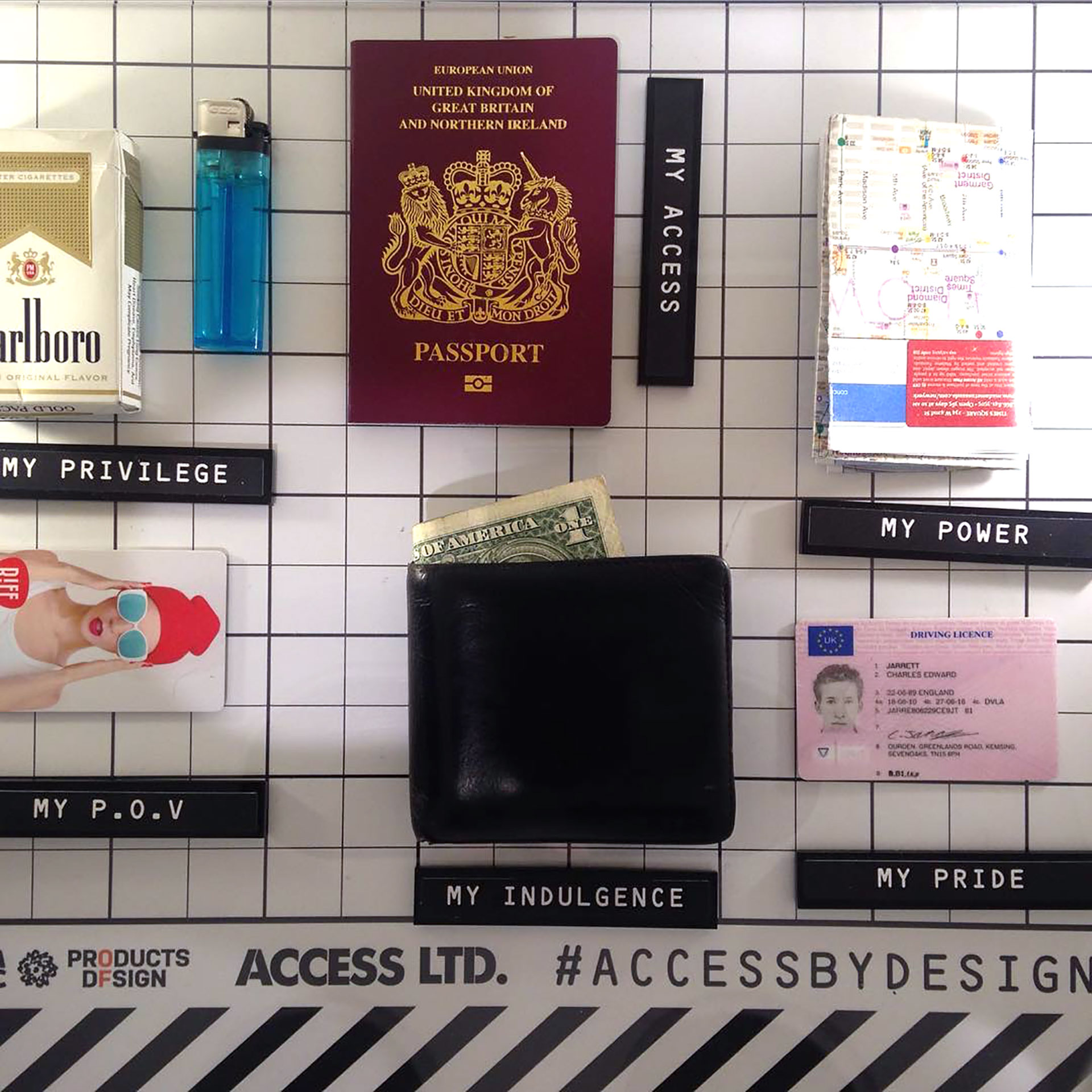 Checkpoint: EMBODY
The final checkpoint examines the extent to which we allow definition by the objects we own and admire. Using augmented reality and the classic carnival cutout, guests embellish their passport photo with products exhibited at the event. They apply codes that correspond with furniture and fixtures to the magnetic body, stand behind it, and transform into the things they've built up around them.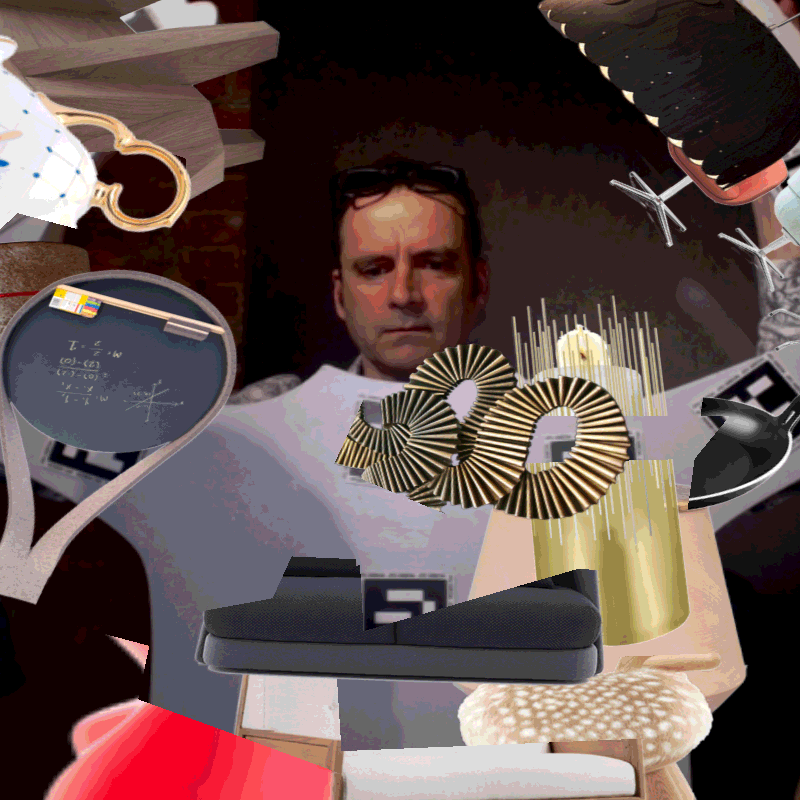 Each photo was printed as a sticker that could be applied directly to the passport.
A special thanks goes out to Cody Pfleging.